Media centre
Violence by co-residents in group homes:
A wicked problem (and some solutions)
3 December 2019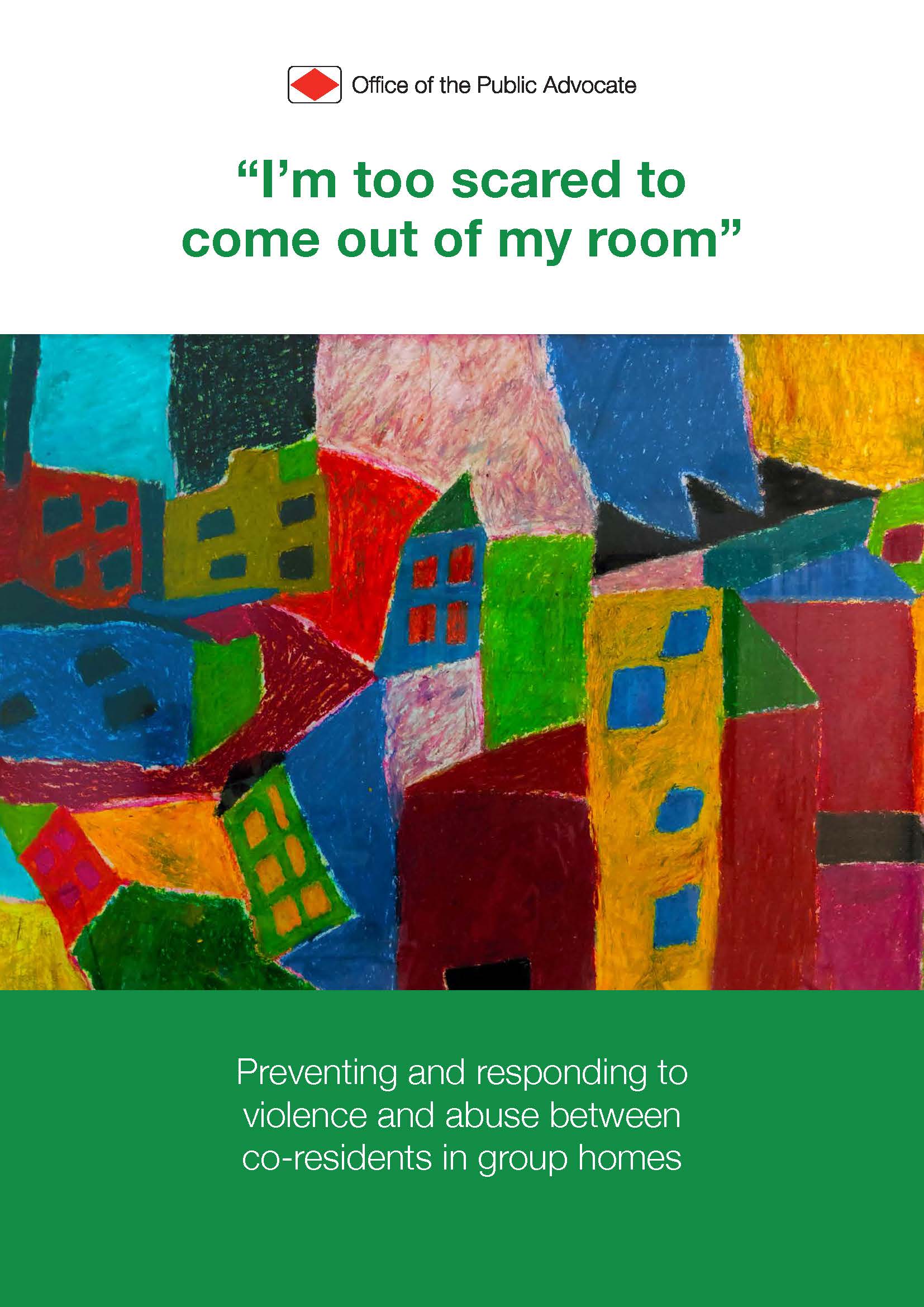 A landmark research report identifying abuse and violence between co-residents of disability group homes as a 'wicked problem' was released today.
The report was tabled as the submission of the Office of the Public Advocate to the Royal Commission into Violence, Abuse, Neglect and Exploitation in Disability Care at its Melbourne public hearings.
Public Advocate, Colleen Pearce, said that, while the issue was a difficult one, as many people in group homes have a cognitive disability, it behoved the community to, nonetheless, address it.
"People with disability living in group homes should not have to suffer violence and abuse in their own home," Ms Pearce said.
"And yet, the findings of the office's volunteer Community Visitors are that it is increasing year by year."
Ms Pearce said that while mechanisms were well in train to address violence and abuse by staff of residents, that violence and abuse by residents towards other residents was often dismissed as 'incompatibility'.
However, while the solutions were complex and somewhat different to those for people without disability, they still involved responses including by the disability services system, police, criminal justice, housing, and the family violence response system.
"The report, informed by the lived experience of residents of disability group homes, makes recommendations to tackle how those systems should be adapted to protect people with disability from their co-residents," Ms Pearce said.
They include:
changes to the NDIS Act to make volunteer community visitors in each state and territory part of the safeguarding regime (21)
changes to the NDIS code of conduct 2018 to reflect zero tolerance to abuse (17)
increased staff (15) and increased staff training (14)
contingency funding from the NDIA for when crises arise (18) and trauma-informed support for victims (19)
an increase in Victoria Police disability liaison officers (29) and legislative change for police to use Independent Third Persons in interviews with people with disability (31)
the Family Violence Protection Act to specifically define co-residents of disability group homes as being 'family-like'
relationships for the purposes of the act (24).
The report was informed by a lived experience consultation facilitated by the Victorian Advocacy League for Individuals with Disability (VALID). Case studies from recently tabled Community Visitors Annual Reports were also included.
Download the report: Submission to to the Royal Commission into Violence, Abuse, Neglect and Exploitation in Disability Care >>