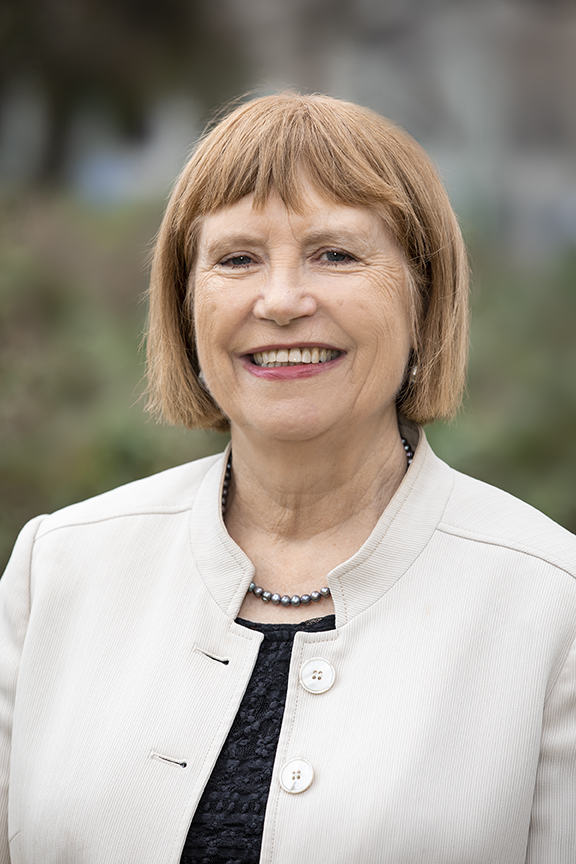 The Victorian Government has reappointed Colleen Pearce as Public Advocate for a third, seven-year term.
Colleen began as Victoria's first female Public Advocate in September 2007.
She was reappointed for a second term in 2014.
Under her leadership, including as Chair of Community Visitors Boards, the following law reforms, policies, and safeguards were achieved for Victorians with disability:
Contributed and influenced significant reform in key laws impacting people who lack decision-making capacity such as the Guardianship and Administration Act 2019 and the Medical Treatment Planning and Decisions Act 2016
Promoted supported decision-making and advance care planning opportunities for people with cognitive impairment
Developed a guardianship practice that better aligns with the United Nations Convention on the Rights of Persons with Disabilities and Australian Law Reform Commission National Decision-Making Principles
Advocated for improvements in human rights and safeguards via submissions, reports, publications, presentations at public hearings including at Royal Commissions, conferences, seminars and in the media
With the support of volunteer Community Visitors, raised abuse and violence issues of people with a disability and mental illness to a national level
Developed the Interagency Guideline for Addressing Violence, Neglect and Abuse (IGUANA), a good practice guideline for organisations, staff members and volunteers working with adults who are at risk of violence, neglect or abuse
Elder abuse initiatives, including promoting a national register of powers of attorney
Published Decision Time: Activating the rights of adults with cognitive disability, a policy contribution to recognise and enliven the rights of people who, at times, need support with making decisions
Published The Illusion of Choice and Control, a key report recommending improvements to the National Disability Insurance Scheme system, and service and operational issues to ensure it deliver the intended transformational benefits for all people with disability
Supported more than 15,000 victims, witnesses and alleged offenders by volunteer Independent Third Persons in police interviews
Supported Victorian prisoners with an intellectual disability in disciplinary hearings through a new volunteer Corrections Independent Support Officers Program
Recognised Victoria Police and individuals who demonstrated best practice when engaging with Victorians with cognitive impairment and mental illness
Recognised the work of organisations improving the human rights of Victorians with disability via the annual Public Advocate's Award
Placed a focus on people with disability, their families and carers at the centre of initiatives such as the new OPA website.
Colleen said she was very pleased to be reappointed, as there was still much to do to help shore up the safeguarding regimes for at-risk adults in Victoria.
"I thank the whole OPA family for supporting me as Public Advocate for the last 14 years. I am constantly impressed by the passion and dedication of our staff and volunteers and their willingness to go the extra mile to promote and protect the rights and interests of people with disability. Their strength and resilience are awe-inspiring. I am very honoured to be given the opportunity to continue lead this extraordinary organisation."
I am looking forward to seeing everyone together again at our many annual events and gatherings when restrictions allow."
Until then, she said, stay safe.